Did you know there are more than 40 electric vehicle models available for sale right now? Many major automakers offer plug-in electric vehicles that can go up to 300 miles on a single charge. That's about 9 times more than the average person's daily commute.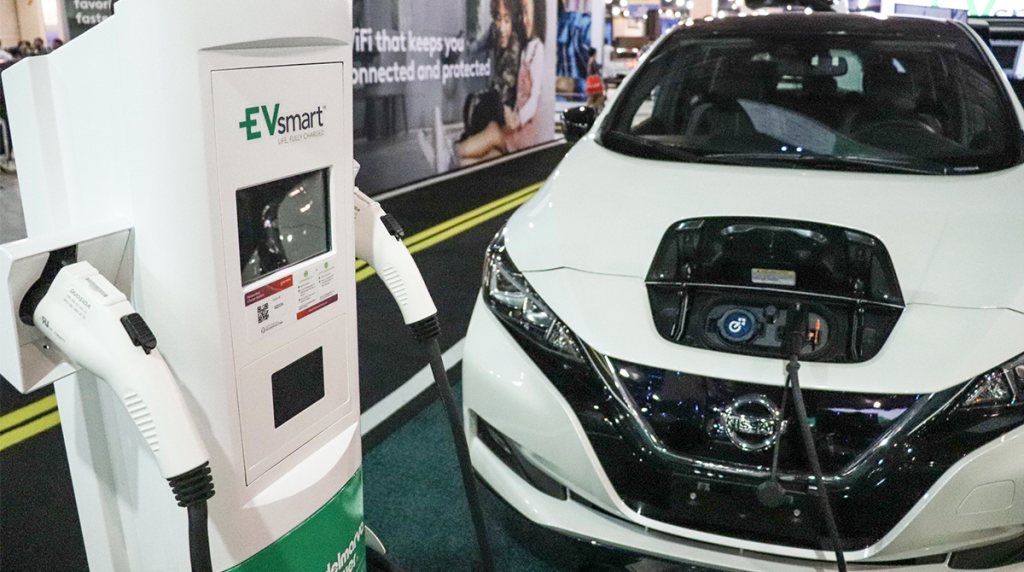 An important part of PECO's commitment to clean energy is our support for alternative fuel vehicles, including electric vehicles (EVs) and other clean transportation technologies. This week, we're joining organizations around the country to celebrate National Drive Electric Week, raising awareness of the many benefits of all-electric and plug-in hybrid vehicles.
PECO is working to educate customers on EVs, providing easy-to-access information on electric vehicle options, home and business charging options, and on public charging network locations and availability. The company's EVsmart Program features an interactive, online EV toolkit that allows customers to research the environmental and financial benefits of owning an EV.
The digital toolkit allows customers to:
• Estimate the fuel savings potential of owning an EV, including monthly savings based on personal commuting patterns
• Calculate carbon emission reductions from driving an EV, which benefits our environment
• Research available EV and Plug-In Hybrid Electric Vehicle (PHEV) options
• Review available EV chargers · Access a map of public charging stations
• Identify potential tax incentives
• Discover special incentives and promotions, including the PECO Driver Rebate where customers can apply for a $50 rebate just for purchasing a plug-in electric vehicle
In addition to supporting our customers' transition to a cleaner, brighter future through education and outreach, charging station incentives, and technical assistance, PECO is working to electrify its own fleet.
As part of PECO's Path to Clean to lower operations-driven emissions by 50 percent by 2030 and achieve net-zero emissions by 2050, we are supporting the Exelon Utilities goal to electrify 30 percent of the enterprise vehicle fleet by 2025 and 50 percent by 2030 by adding fully electric vehicles, vehicles with plug-in idle mitigation units, and plug-in hybrids.
In addition, PECO currently has 96 charging stations available at 13 company buildings for employee use and plans to add 100 additional charging stations over the next five years to support electric vehicle growth.
Expanding clean electric transportation options is critical to meeting Pennsylvania's environmental goals, reducing the state's carbon footprint, and bringing cleaner air to our communities. PECO is proud to offer discounts and programs to encourage the use of EVs and buildout of EV charging infrastructure, and we're working to advance electrification across the southeastern Pennsylvania.