With scary and spooky creatures roaming the streets this Halloween, remember to always be on the lookout for energy vampires that may be lurking around your home.
Vampire energy, also known as standby energy, is the energy drawn from outlets when equipment is turned off but still plugged in. Take a look around your home and you will be sure to see a number of scary and spooky examples of vampire energy haunting your energy bill. See below for haunting examples of where vampire energy can be lurking:
Electronics and office equipment
Mobile phone chargers
Computers and printers
Small kitchen appliances
Game consoles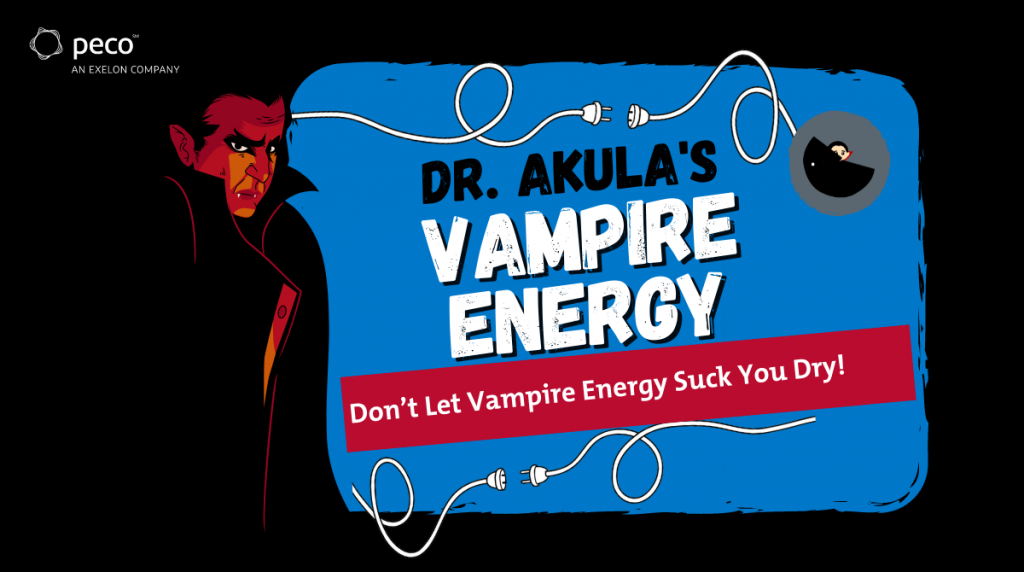 Watch your energy usage go down and your savings go up by utilizing these quick and easy tips:
Use a power strip with an on/off switch to completely power down electronics around your home.
Unplug your mobile phone charger, portable music player, or other electronics once they are fully charged.
Turn off all lights when you leave a room.
When preparing for out-of-town travel, always unplug all non-essential devices like televisions and other electronics.
Look for the ENERGY STAR® label on home appliances, electronics and other products. ENERGY STAR products meet strict energy efficiency guidelines set by the U.S. Environmental Protection Agency and the U.S. Department of Energy.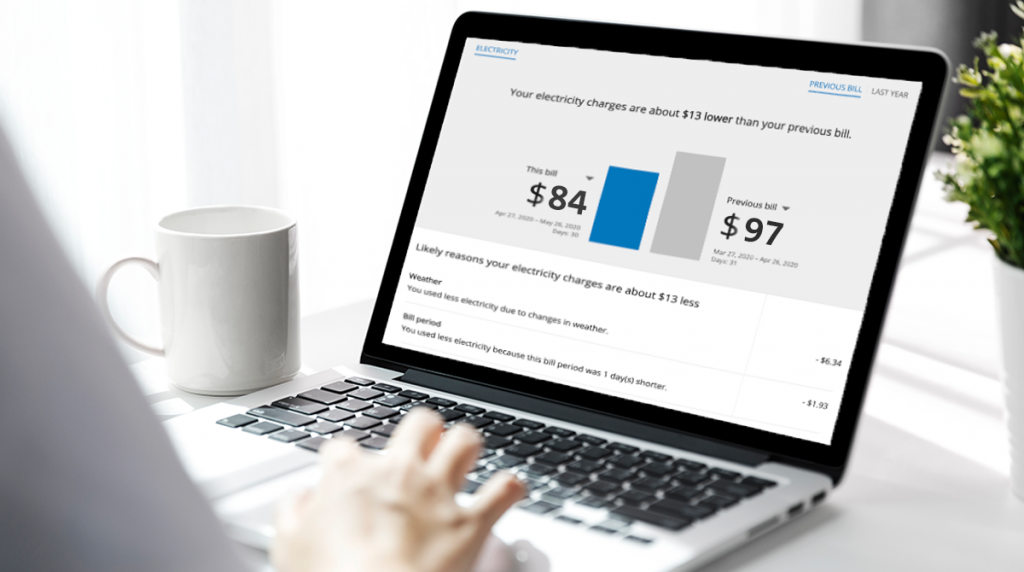 Visit your My Account to track your energy use, set up usage alerts, get advice on how to reduce energy costs and learn which appliances use the most energy and why.
Save even more energy and money by scheduling a PECO Virtual Energy Assessment. During a Virtual Energy Assessment, you'll video chat with a PECO energy advisor using your smartphone as they conduct a virtual walk-through of your home. If you prefer to have an In-home Energy Assessment, we invite you to join our in-home waiting list for a future appointment. Schedule an appointment today at peco.com/assessment or call 1-888-5-PECO-SAVE.
Vampire Energy isn't the only thing that might be lurking around your home this spooky season. Don't worry, we're prepared to scare off any creatures by keeping the lights on and gas flowing!
Don't be left in the dark! – Know how to report your power outage.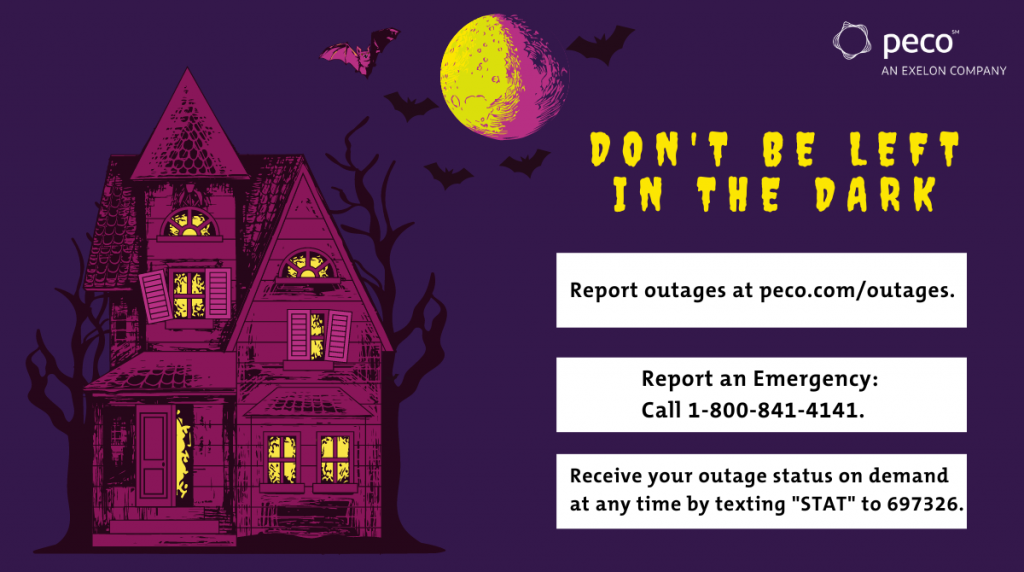 Scary Scammers – Beware of PECO phone scams.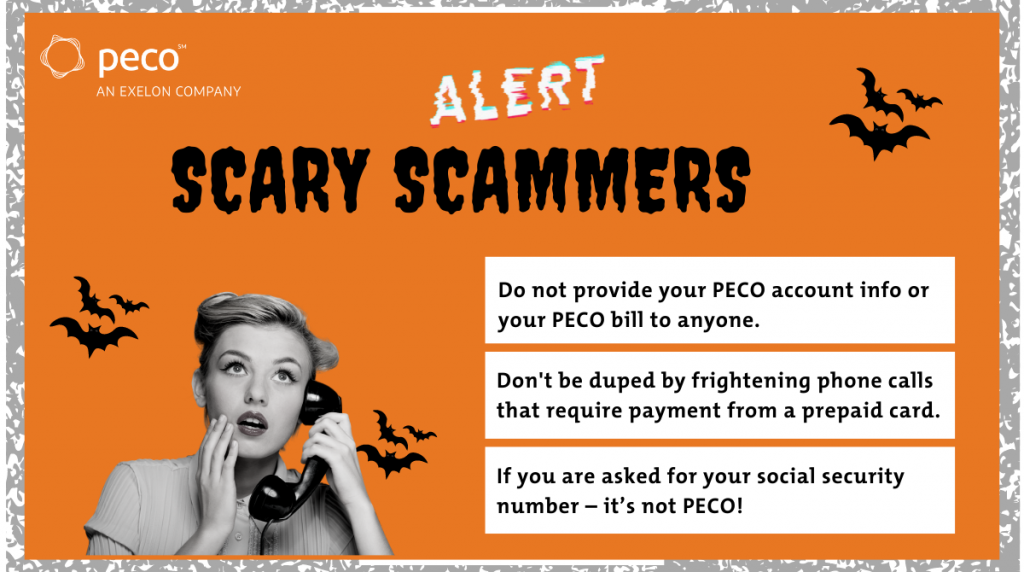 Trick or Treat Yourself – 'Treat' yourself to some PECO rebates.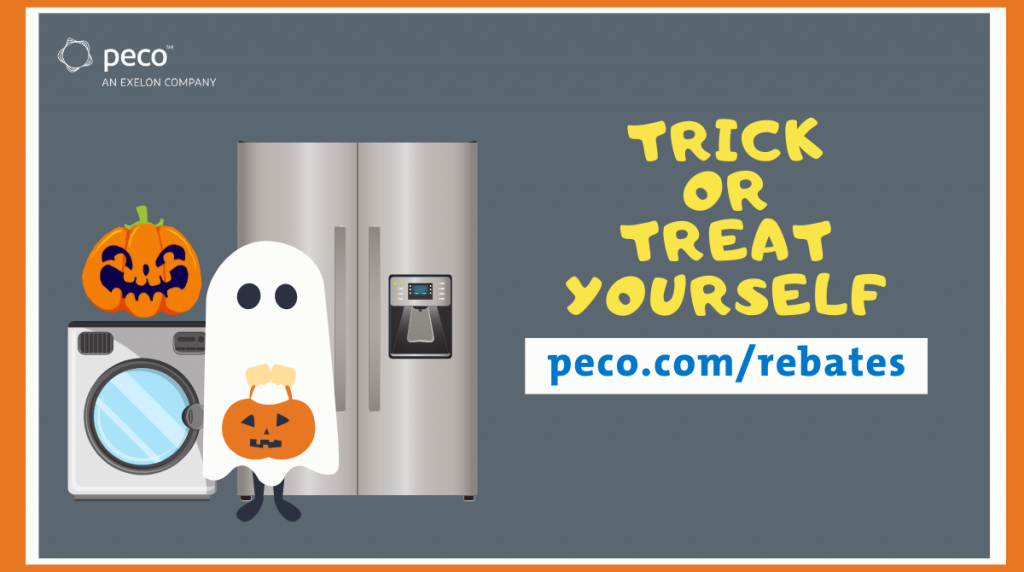 Jeepers Creepers – Beware of door-to-door scams like Frankenstein showing up at your home.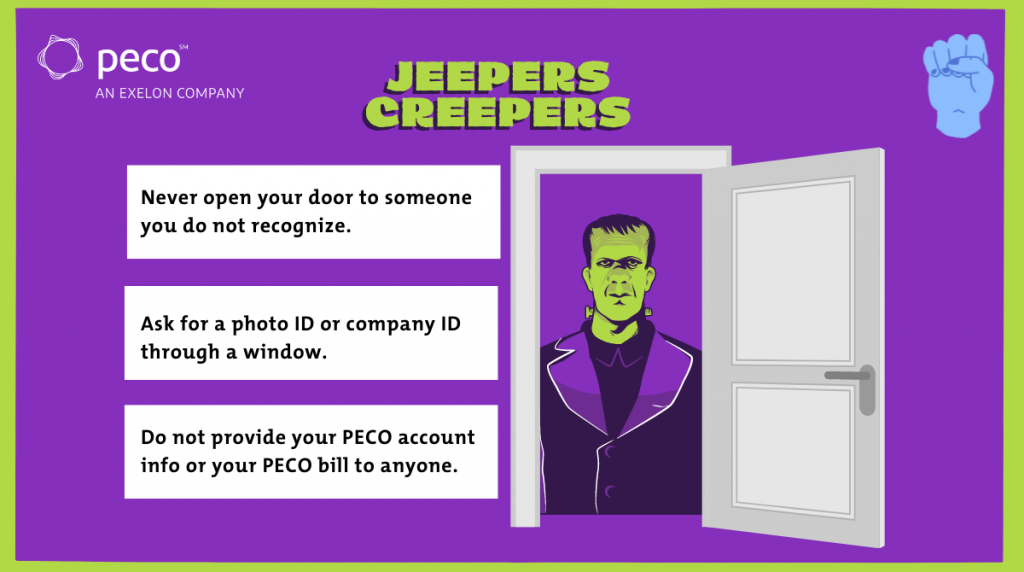 Disclaimer: The images displayed in this content hub story, when noted, are NOT the property of PECO and therefore cannot be reused, repurposed, or shared in any other form for any other purpose.
Disclaimer: All videos displayed in this content hub story are property of PECO. Permission is granted for these images to be reused on the condition that they are shared exactly as presented on the website, without any addition or modification.