It's that time of year where we start to bundle up—whether it's an Eagles winter hat to go outside or an extra blanket on the couch—because winter is here.
PECO has been hard at work preparing our systems, and testing processes and procedures to ensure safe and reliable natural gas and electric service to help meet increased customer demand and keep homes and businesses warm and bright all winter long.
The company has inspected equipment, completed necessary repairs or replacements, performed preventative maintenance work, and installed additional natural gas main and service lines to bring natural gas service to new customers. The company continues to accelerate work to replace existing natural gas main and service lines with new plastic pipe, which enhances safety, is more durable, improves service, and reduces methane emissions. In 2022, PECO completed 215 projects to replace nearly 300,000 feet of existing natural gas lines and is on track to complete the replacement of all cast iron and bare steel service lines by the end of 2022. In addition, all cast iron and bare steel natural gas mains will be replaced by 2035.
In addition, PECO has inspected nearly 7,500 miles of aerial electric lines and more than 1,200 manholes to make any needed repairs to underground electric equipment. This seasonal readiness work helps proactively ensure that PECO's system is ready for the upcoming winter months.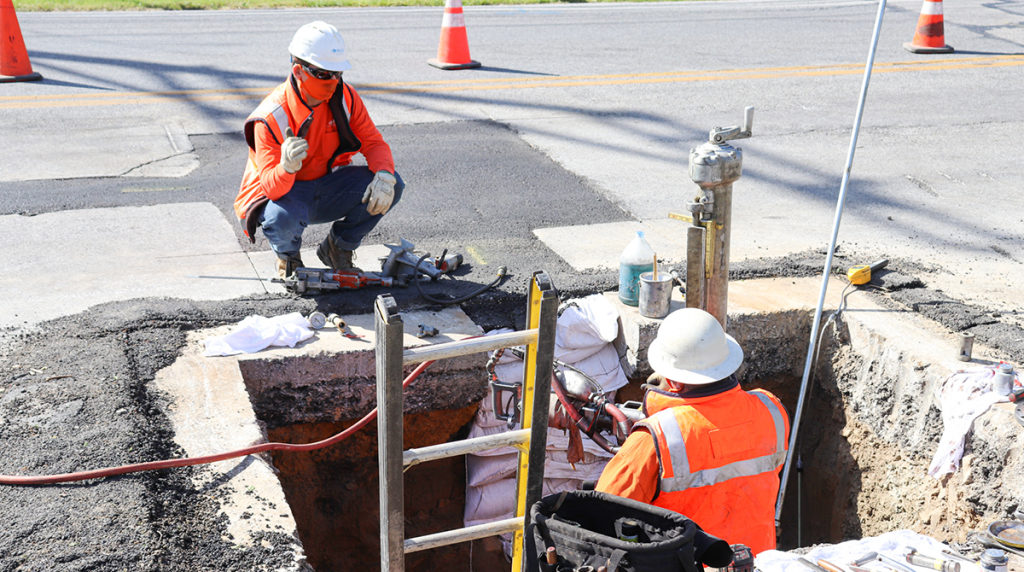 But we're not the only ones ensuring we're prepared, customers can too by following these helpful tips:
Keep it sealed. A poorly sealed house is costlier to keep warm. Caulk around doors, windows, and any openings for utility services. Using the locks on your windows helps make a tighter seal that is more resistant to drafts. If you have a fireplace, keep your damper closed when the fireplace is not in use.
Upgrade your insulation. Insulating your home can significantly reduce your heating costs, while also increasing the comfort of your home. Reducing air leaks – around floors, walls, ceilings, ducts, fireplaces, doors, windows, vents, and plumbing – could cut your home's average monthly energy bill by 10 percent.
Check ducts for air leaks. Look for joints that are no longer connected. Leaky ductwork can increase your energy bill significantly.
Warm up your system. Service your heating system before winter begins. A well-maintained system will last longer, operate more efficiently, and save you money. The potential for carbon monoxide exposure is possible if home heating equipment is not properly tested, serviced, and maintained.
Manage your thermostat. Keep thermostats set at a comfortable level. You can save about two percent on your heating bill for every degree you lower your thermostat. When you are asleep or out of the house, try turning your thermostat back 10 to 15 degrees for eight hours to save approximately 10 percent on your heating bill. Consider investing in a smart thermostat that can connect to your mobile devices, helping you stay on top of your energy usage.
Be prepared for cooler weather. Remove screens and air conditioners from windows and install storm windows.
Do not heat unused areas. Close vents in unused rooms and shut doors to unused rooms, closets, and basements.
Take advantage of the sun's heat. Open curtains on your south-facing windows during the day to allow sunlight to naturally heat your home and close them at night to reduce the chill from cold windows.
Shorter days and longer lights. Adjust outdoor lighting timers as the nights grow longer. Replace older incandescent bulbs with new energy efficient LED bulbs.
Disclaimer: All images displayed in this content hub story are property of PECO. Permission is granted for these images to be reused on the condition that they are shared exactly as presented on the website, without any addition or modification.